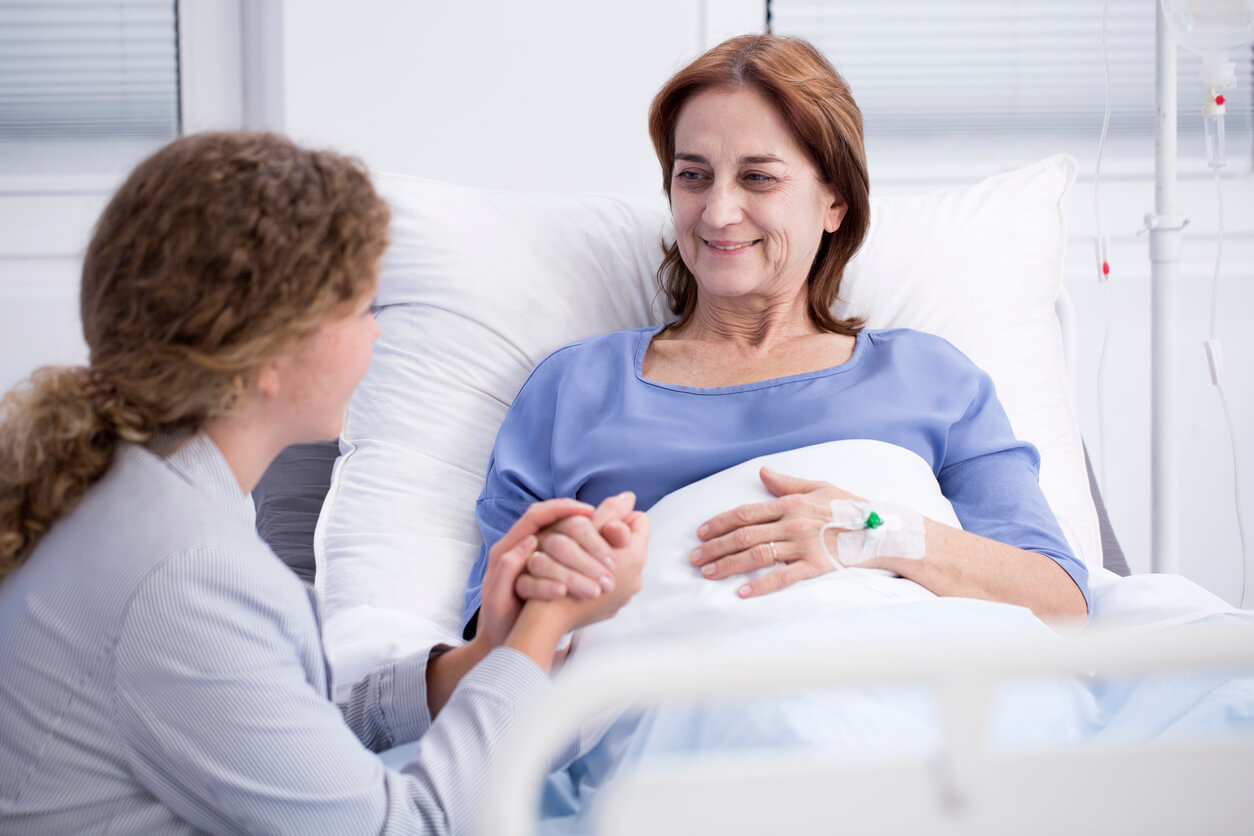 When it comes to protecting health and longevity, the quality of care a senior receives is always important. However, after the diagnosis of a life limiting illness, some seniors believe that quality is no longer a consideration. They feel as if they are out of options. This couldn't be further from the trust. Hospice care provides a valuable alternative. It empowers patients  to shift their focus away from curative treatments and toward pain management, comfort and receiving the support they need to live life to the fullest.
As a patient makes the move to hospice care, the role of a primary care physician remains important. Patients often have long standing relationships with these individuals that are built on trust. Having a caring physician by their side helps them to feel more comfortable with their choices. They are thus empowered to recognize that their life has value and they do have options.
Transitioning to Hospice
The transition to hospice care looks different for every patient. Some accept this choice willingly. Others express some resistance to taking the next step. In all cases though, it is usually the primary care physician who first discusses hospice care with his patient. They might begin this discussion by providing information about the illness and prognosis, or the conversation might begin when a client expresses their desire to stop curative treatments that simply don't appear to be working.
Either way, an educated physician can clearly explain the pros and cons of hospice care, helping patients to remain realistic in their expectations and prepared for their path ahead. A professional hospice care provider recognizes the value of having a caring and educated physician on the side of patients at this and every step in the hospice journey. That is why we welcome a doctor's involvement and encourage them to remain abreast of the latest developments and changes in hospice care.
Hospice Care Plan
After a referral to hospice is made, the next step is an evaluation of the patient by a member of the hospice team and the development of an effective plan of care. There is no one size fits all model here. Every patient and situation is unique. A quality hospice care provider will recognize that and consider the family's needs and goals. Input from the primary care physician is critical here, as he can provide information about the medical condition as well as other considerations for his patient that may impact the plan of care.
The goal is to wrap a team of professionals around the family to help ensure goals are met. The doctor's understanding of the patient is so unique, and it remains important as the care plan is developed, and in most cases, if it's modified too. For instance, the recommendation for an increase or decrease in pain medications might come from the doctor in order to protect a patient's ability to remain comfortable and independent. He might also help to answer questions, ease concerns and even provide emotional support through each step of the hospice care experience.
A Doctor's View of Hospice
At Salus Hospice, we empower medical professionals to feel confident in recommending our services to families. Working with each client's physician, we develop a plan that supports the idea of patients living each day to fullest. This helps to make the hospice experience meaningful and beneficial. There's no greater proof of our commitment to this partnership than the words of the physicians who refer their patients to us. So, we will leave you with a quote from Dr. Bart Barrett, MD:
"Salus is the first hospice agency that has truly partnered with me in caring for my patients. They involve me in every care decision, provide meaningful input and are incredibly responsive. I feel respected, valued and appreciated. Salus helps me love and serve my patients, acting as my hands and giving them the compassionate care they deserve."
Salus Hospice San Diego is here to help families struggling to cope with the path forward after the diagnosis of a life limiting illness. If your family might benefit from this type of support, talk to your doctor, and then contact us to schedule a complimentary, no obligation consultation.
There is no ads to display, Please add some