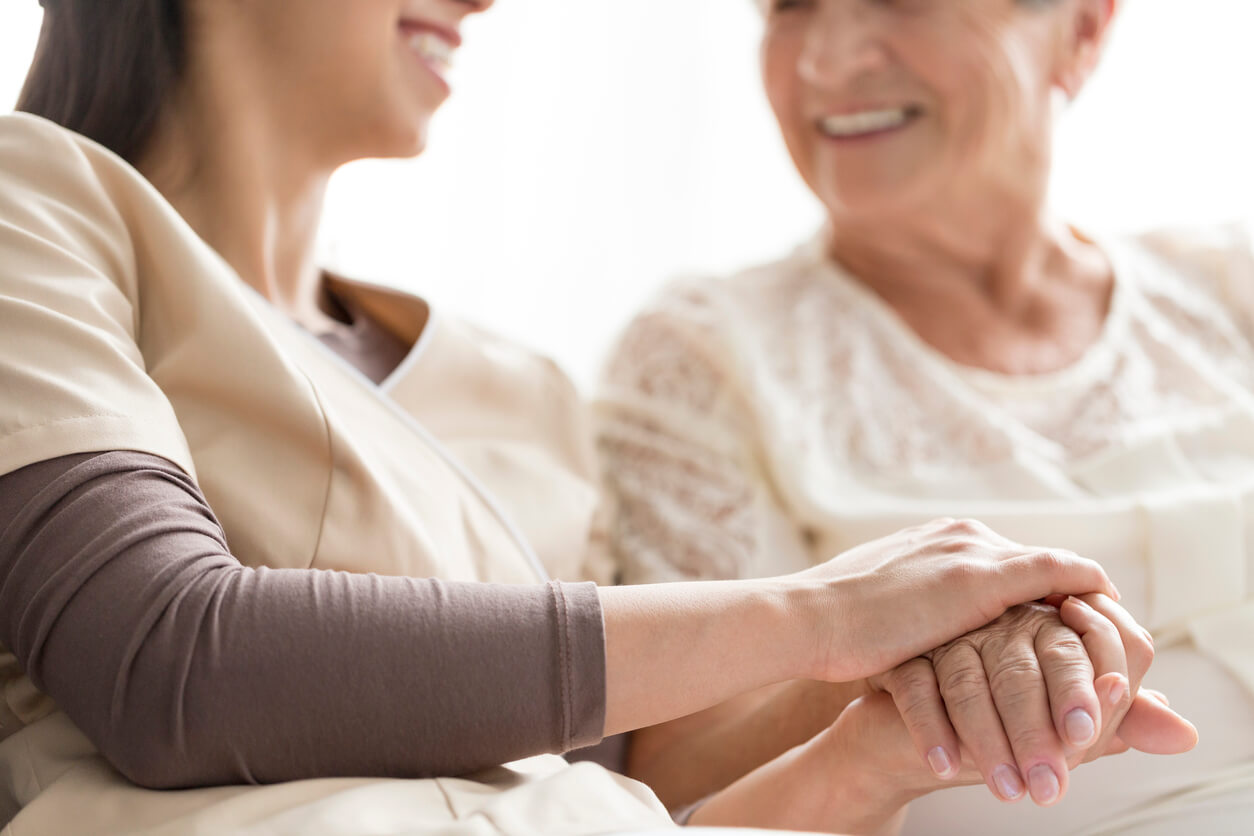 Doctors are often the first people who discuss hospice care with a terminally ill patient. While this conversation is a difficult one to have, it also provides relief. Knowing they have options helps a patient to better cope with all that is ahead and empowers them to continue to play an active role in their healthcare choices.
Recognizing the Benefits of Hospice Care
While most doctors recognize the benefits of hospice care and even the value in making referrals early, some hesitate to have these important conversations. This might be because they do not want their patients to feel forced into stopping curative treatments, even if those treatments are now seemingly ineffective. It is also sometimes due to the fact that the doctor wants to continue to play a role in care planning for a patient who they have a long standing and important relationship with. Professional hospice care providers understand this dilemma and recognize the value in keeping doctors involved when a patient moves to hospice care. Here are some of the ways in which we do that.
A Conversation about Hospice
When a patient is diagnosed with a life limiting illness and has a life expectancy of six months or less if the illness follows its expected course, hospice care is often appropriate. As stated at the beginning of this article, doctors are often the first to have conversations about options with patients. During these conversations, the patient has the opportunity to learn the pros and cons of each of their options so they can make the best decision for their family.
Each patient is unique, and there is no right or wrong when it comes to deciding to enter into hospice care. When these early conversations take place, a professional hospice provider recognizes the value in having a patient hear from a trusted medical professional. While we are always available to answer questions or address concerns, it is common to include the patient's doctor in this dialogue and even defer to them, recognizing their expertise when it comes to treatment options and expected outcomes.
Effective Care Planning
If the patient decides that hospice care is the right choice, thinking shifts away from trying to cure the illness to providing comfort and spiritual or emotional support. This process begins with the creation of a care plan that includes detailed information about when and how care will be provided. The care plan addresses goals and challenges.
Along with the patient and family, the primary physician is invited to participate in the development of an effective plan of care. Working in collaboration with the hospice medical director, nurses, the chaplain and social workers, the primary physician gives input on precise steps and effective measures with the ultimate goal being to provide the very best care experience for the patient.
Flexible End of Life Care Plans
Once a care plan is established, it is important to recognize that it is never set in stone. A patient may see improvements or setbacks throughout the course of their hospice care experience. As these are recognized, the hospice team has a responsibility to keep the primary care doctor informed. Informing the doctor helps him to remain involved in making important decisions. It allows him an opportunity to provide feedback about current care measures and give input when it comes to improving outcomes.
A Doctor's Opinion About Salus Hospice
Keeping doctors involved in hospice care is always to the benefit of the patient, and Salus Homecare of San Diego places great emphasis on this. Our work has not gone unrecognized, as one of our esteemed care partners so thoughtfully explained.
According to Dr. Bart Barrett, MD. , "Salus is the first hospice agency that has truly partnered with me in caring for my patients. They involve me in every care decision, provide meaningful input and are incredibly responsive. I feel respected, valued and appreciated. Salus helps me love and serve my patients, acting as my hands and giving them the compassionate care they deserve."
In Closing
If your loved one is facing a life-limiting diagnosis, the time is right to have a conversation with your doctor about all of their care options including hospice. Salus Homecare of San Diego is here for you, offering empowering, compassionate and professional care, and giving your family the confidence and comfort of knowing that the doctor you trust will continue to hold an important role on your care team. If you need more information, we're always available to help. Contact us to schedule a consultation.
There is no ads to display, Please add some