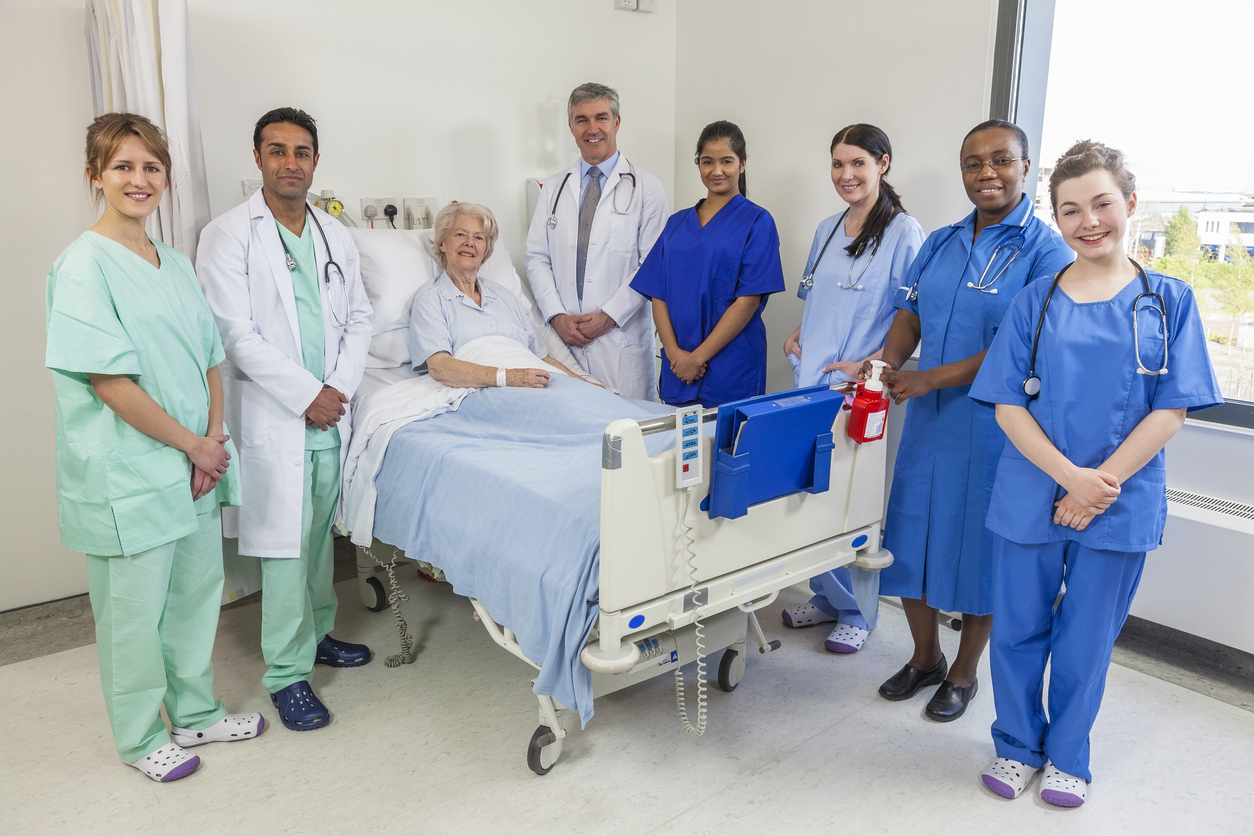 A visit to the emergency room is often frightening for a senior. In addition to being concerned about their health condition, the bright lights, loud noises and rushed atmosphere can cause an already fragile individual to feel anxious and uncertain.
UC San Diego Health is doing something to change a senior's experience when they have to enter an emergency room thanks to their recently opened state-of-the-art unit specializing in geriatric emergency medicine.
The Gary and Mary West Emergency Room for Seniors
The Gary and Mary West Emergency Department at UC San Diego Health in La Jolla is the first of its kind in California to provide a dedicated space for seniors who need emergency room support. The new space provides accredited care and was designed specifically with seniors in mind. Details from the lighting to the acoustics provide a more sensory-friendly environment for seniors. High back chairs in the waiting room make longer wait times more comfortable, and sturdy arms and legs help with fall prevention and other safety concerns.
In the patient rooms, seniors can take advantage of sound-absorbing walls for increased privacy, variable lighting systems that orient the patients to the actual time of day and contrasting colors between walls and floors and toilet and chair seats to make mobility easier and reduce the patient's risk of falling.
The Gary and Mary West Emergency Department was built with family caregivers in mind too. Sometimes it takes longer than expected to diagnose a senior's condition and stabilize them. While they wait, family members can take advantage of a private lounge, giving them a place to rest while still staying close to their loved ones.
Grant Funding for Senior Care and Geriatric Research
This Senior Emergency Care Unit was made possible by a generous grant from Gary and Mary West. The grant will also be used to further research initiatives between UC San Diego Health and West Health Institute with teh goal of improving best practices and standards for geriatric emergency care.
According to Patty Maysent, CEO, UC San Diego Health, as shared in a UC San Diego News Center article, "Gary and Mary West are incredible philanthropists with large and generous hearts for seniors. Their gift to UC San Diego Health paves the way to innovative care in emergency medicine with the opening of the SECU. Our dedicated staff has worked tirelessly over the past few years to make this vision a reality. We are grateful for the opportunity to continue providing outstanding care to our community in all of its diversity."
Salus Homecare of San Diego is proud to be a part of a community that recognizes the importance of and expanding need for dedicated senior health care services. The Gary and Mary West Emergency Department at UC San Diego Health in La Jolla is an important addition to La Jolla with their innovative approach to geriatric emergency care. Having this facility helps our aging loved ones to understand they are valued and that their particular needs are being addressed with the compassion and respect they deserve.
There is no ads to display, Please add some