Across San Diego County, more businesses are beginning to open as our community moves ahead to stage 2 in the reopening plan. However, this does not minimize the risk for senior citizens and those with preexisting health conditions. In an effort to support these individuals throughout the coronavirus (COVID-19) pandemic, many stores are offering specific hours for seniors and other individuals to shop early. This helps to expose them to smaller crowds so they can safely get the essential supplies they need.
Stores in San Diego Offering Early Shopping Hours
Albertsons and Vons – Stores are open every Tuesday and Thursday from 7:00 – 9:00 AM for seniors and at-risk populations.
Baron's Market – From 9:00 – 9:30 AM each day, Baron's is open to seniors over the age of 65 and individuals with disabilities.
Costco – The popular warehouse is offering dedicated hours for customers 60 and over Monday thru Friday from 8:00 – 9:00 AM.
Target – The first hour of shopping every Wednesday is reserved for seniors and individuals with disabilities or underlying health concerns.
Walmart – Locally and across the country, all Walmart stores offer an hour long shopping event for seniors every Tuesday morning. Check with the location closest to you for the exact time.
Whole Foods – One hour before their regular opening hour, each store is open for senior citizens 60 and older to shop.
GTM Stores – Monday thru Friday, the retailer is offering a dedicated shopping hour from 9:00 – 10:00 AM for seniors over the age of 65. An ID may be required to gain entry.
Northgate Gonzalez Market – This well known fresh market and Spanish bakery is opening all 41 stores early to help elderly and disabled guests shop safely. The early shopping hours happen daily from 7:00 – 8:00 AM.
Ralphs – All Ralphs locations are offering early shopping hours for senior citizens and guests with disabilities or underlying health conditions daily from 7:00 – 7:30 AM.
Smart and Final – All Smart and Final stores are open each morning from 7:30 – 8:00 AM for seniors, guests with disabilities and women who are pregnant to shop.
Stater Bros. Markets – Locations open at 7:00 AM to allow guests over the age of 65 early entry into the store before normal shopping hours begin at 8:00 AM.
San Diego Area Post Offices – Every Tuesday, post offices across San Diego will open 30 minutes to one hour early for customers over the age of 60. Times vary by location, so check with the branch closest to you for specifics on these special senior hours.
Minimize Your Risk While Shopping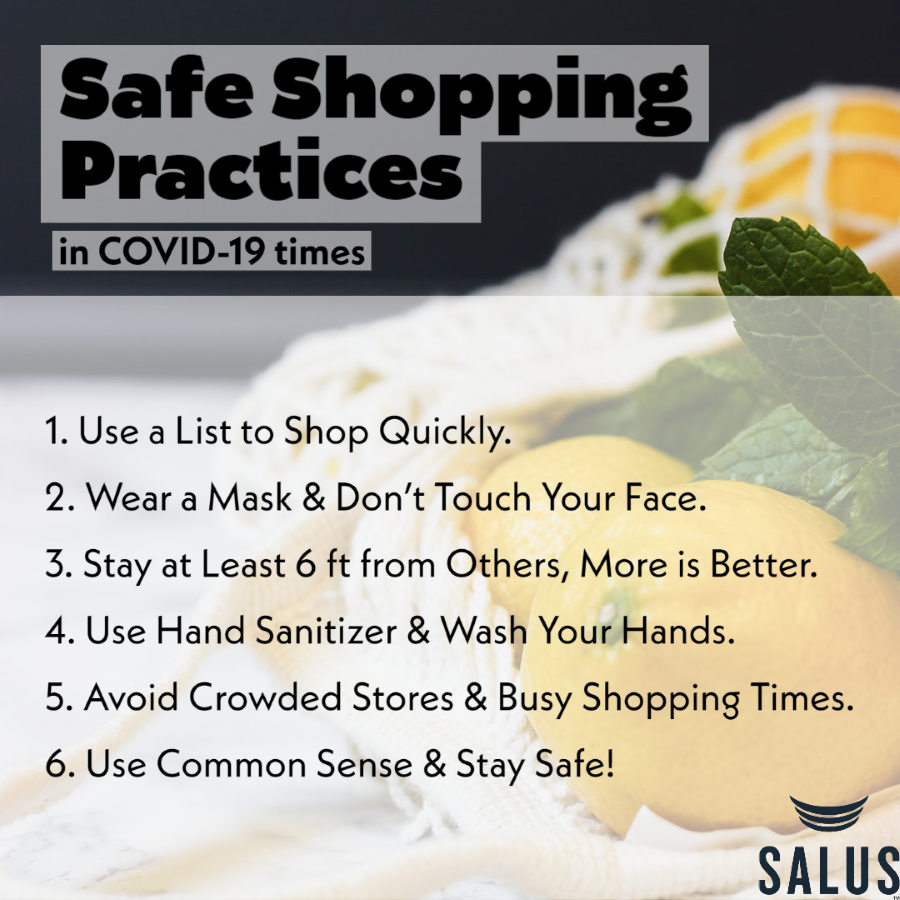 Using early shopping hours is a smart way for seniors to stay safe. There are also other measures that can help protect them too. The CDC recommends that seniors:
Minimize the amount of time spent in a store
Go in with a list and stick to it. Avoid browsing the aisles
Disinfect the shopping cart
Avoid crowds by using early shopping hours or picking a time of day to shop when stores are less busy
While in stores, stay six feet away from others
Don't touch your face. Wearing a mask can help with this
Use a touchless payment system if possible
Use hand sanitizer immediately after leaving the store, and wash your hands as soon as possible
Delivery and Curbside Pickup
In addition to early shopping hours, many stores are offering delivery or online ordering with curbside pickup. Choosing these options or having a family member, neighbor or professional caregiver shop for the senior is another way to minimize risk and keep your loved one safe.
More than ever, seniors need to remain diligent and take steps to stay safe from COVID-19. Early shopping hours, delivery services and curbside pickup are some effective tools that can help. Salus Homecare of San Diego encourages you to share these tips with your aging loved one and help them to take advantage of the safety measures stores have put in place. If your loved one needs additional support as they socially isolate at home, Salus Homecare of San Diego is here to help. Contact us anytime to discuss your family's needs or schedule a complimentary consultation.
There is no ads to display, Please add some